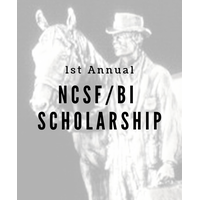 The NVMA Centennial Scholarship Foundation is pleased to announce three new scholarships will be given this spring. The scholarships for $5,000 each will be awarded April 15. Applications are due March 4, 2019.
In September of 2017, Dan Wolfe, account representative with Boehringer-Ingelheim, approached the board with the idea that his employer might be willing to fund scholarships through the NCSF for the purpose of helping Nebraska large and mixed animal practices recruit new veterinarians to the state. The board was delighted and has worked with Dan since that time to bring an idea to a reality.
In 2018, Boehringer-Ingelheim donated $15,000 to NCSF to fund the first scholarships. It is anticipated that this will be become a perennial scholarship.
The criteria for eligibility are:
Senior student, on track to graduate in May of 2019 from an accredited veterinary college

Applicant is a Nebraska Resident, and graduate of a Nebraska High School

Applicant has a cumulative professional school GPA of 3.0 or greater

Applicant has accepted a contract or has a contract pending with a Nebraska practice that is either a food animal practice or mixed animal practice that is predominantly food animal.

The job description must stipulate that the applicant will primarily be practicing food animal medicine and surgery.
For more information and details about the scholarship application go to this page (click).
---