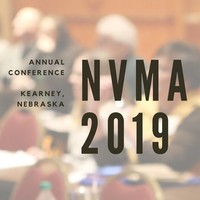 The Nebraska Veterinary Medical Association (NVMA) 2019 Annual Conference is January 24-26 at the Younes Conference Center in Kearney with a full lineup of small animal, technician and large-animal CE.
The Licensed Veterinary Technician CE segment covers fear-free handling, common behavior problems in dogs and cats and puppy training. It will be presented by Laura Bahns, DV​M, a 2003 graduate of the Iowa State University College of Veterinary Medicine. She currently practices in a small animal private practice/specialty center in eastern Iowa. She is fear-free certified and she does behavioral consultations.
The Annual Conference early-registration discount ends on December 10. You get the additional member discount if you renew your membership now for 2019 (or join the NVMA).
Click here to renew your membership or join.
Click here to begin your Annual Conference registration.
---