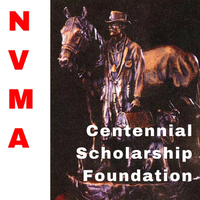 The NVMA Centennial Scholarship Foundation scholarship selection committee has awarded a total of $21,500 to the 22 qualified applicants for this year's fall/winter scholarships. More information and a list of scholarship recipients is in the current issue of Veterinary Views (click here).
---
Human-Animal Bond Certification Course
The Human Animal Bond Research Institute (HABRI) and the North American Veterinary Community (NAVC) have unveiled Human Animal Bond Certified—a new certification course for practicing veterinarians, veterinary nurses, and veterinary practice managers. Read more.
---
Computer Games and Older Dogs
Veterinarians at the University of Veterinary Medicine in Vienna trained elderly dogs to play computer games like pointing at a moving dot with their nose. Researchers say the positive feeling created by solving a mental challenge for dogs is comparable to that of older people when they learn something new. Read more.
---