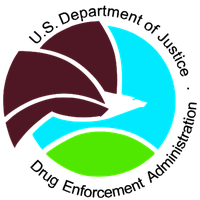 The U.S. Drug Enforcement Administration is establishing a new field division based in Omaha that will include Nebraska, Iowa, Minnesota, North Dakota and South Dakota.
DEA Acting Administrator Robert Patterson said the new division will open in July. It is the agency's 23rd division office in the United States.
Patterson says the move was prompted in part by the nation's growing opioid crisis. In April, authorities seized a record 118 pounds of the powerful synthetic opioid fentanyl during a traffic stop.
The Omaha division will be led by Matthew Barden, who previously served as the Associate Special Agent in Charge of the St. Louis Division.
Barden says the new division will "produce more effective investigations on methamphetamine, heroin, fentanyl and prescription opioid trafficking."
---
Resources to Help With PDMP for Veterinarians
Beginning July 1, 2018 in Nebraska, a veterinarian licensed under the Veterinary Medicine and Surgery Practice Act will be required to report a dispensed prescription of controlled substances listed on Schedule II, Schedule III, or Schedule IV pursuant to section 28-405. (Neb. Rev. Stat. § 71-2454 (4)).
The Nebraska prescription drug monitoring program (PDMP) is developed through legislative bills passed by the Nebraska Legislature in 2011, with system enhancements made in 2016 and 2017.
Some new information from the state:
Veterinarians who dispense Schedule II - Schedule IV controlled substances and need to connect and upload dispensed prescription information to the Nebraska PDMP need to complete the PDMP Dispenser Uploader Form (click here to access the form).
Click here to view the PDMP Dispenser's Guide.
Click here for the State of Nebraska's PDMP page for veterinarians.
Click here to view the NVMA Resource Page for PDMP preparedness.
---