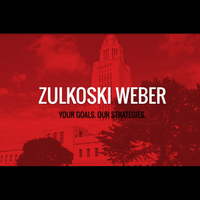 A recap of the November 6, 2018 election from the NVMA lobbying firm of Zulkoski-Weber:
Happy post-election day! Nebraska's legislative race results are now available on our website, along with information about the candidates:
ZULKOSKI WEBER LEGISLATIVE CANDIDATES WEBPAGE
Following yesterday's election, 12 of the body's 49 Senators will be brand new when the Legislature convenes on January 9, 2019. Ten new senators were elected. Senator Dan Watermeier narrowly won election to the Public Service Commission, and Senator John Murante was elected State Treasurer; the Governor will make appointments to fill these two legislative vacancies. Thirty Senators—more than 60 percent of the body—will begin the session with less than two years' experience as a state legislator. Senator Steve Lathrop will be re-joining the body, after defeating sitting Senator Merv Riepe for the Ralston-area seat, adding his eight years of past experience.
The defeat of the Legislature's only Libertarian and the loss of two Republican-held seats in Omaha changed the partisan makeup of the body from 32 Republicans; 15 Democrats; 1 Libertarian; and 1 independent to 30 Republicans; 18 Democrats; and 1 independent. The procedural voting block of a "filibuster" requires only 17 votes, so both parties (if voting were to break down party lines) now have that option more readily available.
Governor Ricketts was reelected with 59.37% of the vote, defeating Senator Bob Krist who carried 40.63% of voters.
Nebraska voters approved Medicaid expansion by a margin of 53.25% versus 46.75%. The Legislature will now be responsible for implementation and funding. Recent estimates from the legislative fiscal office envision $1.3 billion in federal funding flowing into the state during the first three years of Medicaid expansion, with state matching funds totaling $90.8 million over that period.
2019 Nebraska Unicameral Legislature by district number
To illustrate the new make-up of the body, we have noted those senators who are new or who have served for less than two years.
*Indicates brand new Senator
Bold indicates Senator has served for less than two years
District 1 Appointee*
Clements, Robert
Blood, Carol

Hilkemann, Robert

McDonnell, Mike
Cavanaugh, Machaela*
Vargas, Tony
Hunt, Megan*

Howard, Sara

DeBoer, Wendy*

Chambers, Ernie

Lathrop, Steve

Wayne, Justin
Arch, John*
Walz, Lynne
Hansen, Ben*
Albrecht, Joni

Lindstrom, Brett

Scheer, Jim

McCollister, John

Hilgers, Mike
Moser, Mike*
Bostelman, Bruce

Kolterman, Mark

Geist, Suzanne

Hansen, Matt

Wishart, Anna

Pansing Brooks, Patty

Bolz, Kate

Dorn, Myron*

Kolowski, Rick

Brandt, Tom*
Halloran, Steve

Friesen, Curt

Quick, Dan

Williams, Matt

Lowe, John
Murman, Dave*
Linehan, Lou Ann
Gragert, Tim*
Briese, Tom

Groene, Mike

Brewer, Tom

Hughes, Dan

Crawford, Sue

Morfeld, Adam

Erdman, Steve

Stinner, John

District 49 Appointee*
---