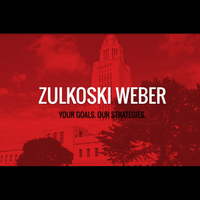 FROM NVMA LOBBYING FIRM ZULKOSKI WEBER:
The cheering you can hear out your window is Michelle and me celebrating the Speaker's announcement that the Legislature will adjourn six legislative days early. Adjournment Sine Die was originally scheduled for June 6 and now has been moved to May 31. The six legislative days we have remaining will be taken up with yet-unsolved issues, including tax relief, business incentives, and military retirement benefits.
It took two tries, but the Legislature was eventually able to advance the package of bills making up the next biennium's budget. Out of all of the items in the $9.3 billion budget, the stalemate centered around a small-dollar study of long-term care reimbursement rates under Medicaid. The study language was ultimately left unchanged, and the main-line budget was given second-round approval on a vote of 40 ayes-7 nays-2 present but not voting.
We continue to watch the movement of revenue-raising "tax relief" legislation being re-crafted in the waning days of session. Many of the iterations of the property tax bills contained an imposition of sales tax on veterinary services for pets, which the NVMA is opposing on your behalf. Thus far there are no property-tax relief that appear to have the support necessary to even re-appear on the agenda.
Late Thursday, two revenue-raising property tax relief packages remained as long-shot candidates for continued discussion this session. Senator Linehan continues to push her LB289, which imposes a sales tax on veterinary services for pets, and Senators Friesen and Briese have combined forces on an amendment to LB183, a bill already on Select File (the second of three stages of debate). The amendment to LB183 removes sales tax exemptions on things ranging from veterinary services on pets to escorts, but does NOT raise the sales tax rate, and does NOT change the school funding or local taxing authorities.
CLICK HERE TO REVIEW THE BILLS OF INTEREST.
We'll be spending our weekend practicing for next week's Lobbyists vs. Senators basketball game. Wish us (and them) luck,
Katie and Michelle
---