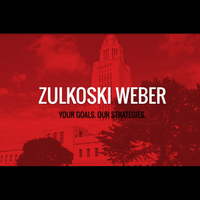 FROM NVMA LOBBYIST KATIE WEICHMAN ZULKOSKI:
After seven Legislative Days and the introduction of over 300 new bills, the Legislature has two recess days before reconvening next Tuesday, January 16. Senators had full days of debating carry-over legislation (some surprisingly contentious and some predictably hard-fought) on Monday, Tuesday, and Wednesday and then adjourned for the weekend on Thursday at noon. Senators will continue introducing new legislation through next Thursday, the 10th day of the Legislative Session. Hearings begin next Tuesday, and will continue every afternoon through the end of February.
As we reported on Wednesday, the Governor presented his State of the State address to the Legislature on Wednesday morning, concluding "the state of the State is strong and growing." The Governor also presented his mid-biennium budget adjustment proposals and his tax cut package for legislative consideration.
While gaining enough votes on a balanced budget will be a challenge for the Legislature over the next 50-odd days, as of now it appears gaining consensus on a tax package to satisfy those wanting income or property tax reductions (or both) may be even harder. One outspoken proponent of property tax relief called the Governor's tax plan a fantasy while promoting his own billion dollar plan.
Here is the chart of bills we are following on your behalf. Those bills that have been introduced since your last update start after LB 845. We expect at least one additional bill of interest to the NVMA to be introduced, relating to the PDMP and the reports that are required of veterinary pharmacies. We appreciate that NeHII (the organization overseeing the Prescription Drug Monitoring Program) is working to correct issues impacting veterinary pharmacies, and we appreciate NeHII's communication with the NVMA on the issue.
Have a wonderful weekend.
Katie
Katie Weichman Zulkoski
Zulkoski | Weber
725 South 14th Street
Lincoln, Nebraska 68508
o: 402-975-2195
c: 402-405-3676
---