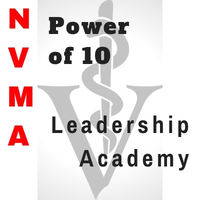 The application deadline is January 15 for the Nebraska Veterinary Medical Association's Power of 10 Leadership Academy.
The program is designed to cultivate leadership capacity and provide learning experiences that will enrich the individual and benefit the individual's work, community, and profession. There are programs for LVTs and for veterinarians. The LVT program is open to all LVTs. The veterinarian program is open to those who graduated within the last 10 years.
---
State Department of Revenue Bulletin
The Municipal Boundary Changes have been updated on the Nebraska Department of Revenue's website with information effective April 1, 2019.
---