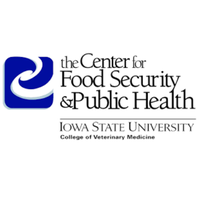 African swine fever. Virulent Newcastle disease. Highly pathogenic avian influenza. Foot and mouth disease. These high consequence animal diseases and others threaten U.S. livestock production and can have serious consequences for producers and devastating impacts on animal health, food production, and local and state economies. Response to a disease outbreak will require the coordination and collaboration of various professions, industries and agencies.
The Center for Food Security and Public Health (CFSPH) at Iowa State University College of Veterinary Medicine is now offering a self-paced, web-based course, Animal Disease Emergencies: Understanding the Response. The course overviews key concepts related to the response for a livestock or poultry disease emergency. It highlights the actions needed to detect, contain and control these diseases to better prepare responders for their tasks during the response.
This is an awareness level course designed for anyone who may be involved in an animal disease response – veterinary and animal health responders, livestock or poultry producers and industry groups, emergency management, wildlife management, as well as traditional responders (e.g., law enforcement, fire, or public works).
The cost for the course is $100. To register, visit http://www.cfsph.iastate.edu/ADE-Course/.
Registration for the course will be open from February 1 through March 31, 2020. Course access will begin February 19; however, since the course is self-paced and self-study, participants can join at any time and will have 30 days to complete the course.
This course has been approved by AAVSB RACE for 4 hours of continuing education (non-interactive on-line; veterinarians or veterinary technicians).
About the Center for Food Security and Public Health .
The Center for Food Security and Public Health (CFSPH) is nationally and internationally recognized for providing educational materials and animal disease information. The CFSPH was established in 2002 through funding from the Centers for Disease Control and Prevention (CDC) to increase national and international preparedness for accidental or intentional introduction of diseases that threaten food production or public health.
---