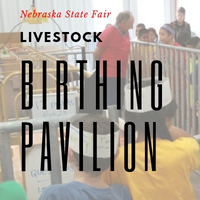 Share your expertise with the public as a Livestock Birthing Pavilion volunteer at the Nebraska State Fair.
Nebraska Veterinary Medical Association members who volunteer to help with the Birthing Pavilion attend the Fair in Grand Island for free.
If you would like to sign up to volunteer, get started by clicking here.
---
Please Complete Health and Wellness Plan Questionnaire by July 1
An online questionnaire is now available for those interested in the Nebraska Veterinary Medical Association health and wellness plan.
Read the questionnaire instructions (click here) carefully and complete the questionnaire before July 1.
Employees or staff who are interested also should complete the questionnaire.
---