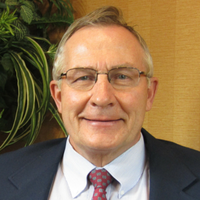 The defusing of a "tuberculosis bomb" . . . an update on RFID tags for cattle . . . brushes with Brucellosis -- these topics and more are covered in the latest report from Nebraska State Veterinarian Dennis Hughes, DVM. Read Dr. Hughes' column in the latest issue of the Veterinary Views newsletter.
---
Scam Alert: Beware Callers Impersonating the DEA
The AVMA@Work blog raises a scam-alert warning: The U.S. Drug Enforcement Agency (DEA) reports that registrants have been receiving fraudulent telephone calls and emails from con artists claiming to represent the DEA or other law enforcement agencies. The callers mask their telephone number on caller ID by showing the DEA Registration Support 800 number. The con artists tell victims that purchasing drugs over the internet or by telephone is illegal, and that enforcement action will be taken against them unless they pay a fine. These phone calls are not coming from the DEA. More information.
---
Prescription Drug Monitoring for Veterinarians
Beginning July 1, 2018 in Nebraska, a veterinarian licensed under the Veterinary Medicine and Surgery Practice Act will be required to report a dispensed prescription of controlled substances listed on Schedule II, Schedule III, or Schedule IV pursuant to section 28-405. (Neb. Rev. Stat. § 71-2454 (4)).
The Nebraska prescription drug monitoring program (PDMP) is developed through legislative bills passed by the Nebraska Legislature in 2011, with system enhancements made in 2016 and 2017.
Here are some resources to help you prepare for the implementation of the PDMP for veterinarians:
---