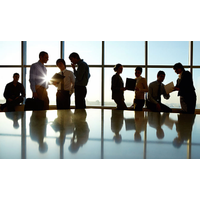 Over the last 11 years, the research team at Energage has studied over 47,000 organizations and responses from more than 10 million employee surveys. Through that research, we've identified three key practices that achieve high levels of employee engagement:
1. Leaders at top workplaces must place employees at the center of their thinking. During the 80s and 90s, there was a mantra of customer-centricity. Pretty soon it became obvious that the only way to operationalize the service-profit chain (Heskett et al.) was to put your employees — especially frontline employees — at the center of your strategy. Today, leaders seek to understand what motivates and engages the workforce through feedback channels like employee surveys.
2. Leaders must connect with all employees in a way that builds trust. By default, employees look at senior leaders with a degree of distrust and cynicism. Employees are inclined to assume the worst and rarely speak up. Establishing psychological safety in the workplace should be a foundation for any healthy company culture. This requires going beyond traditional internal communications efforts such as town halls, executive videocasts or IM-jams. Rather, it involves setting up communication channels employees can use to collaborate, build community, recognize one another and provide candid feedback without fear of repercussion or exposure.
3. Managers must adopt a coaching mindset. Team members now don't want to be "managed." Rather, they want their managers to help them to learn, grow and realize their full potential.
Historically, these changes required enormous investments in senior leadership time, consultants and in manager training. Read more here.
---