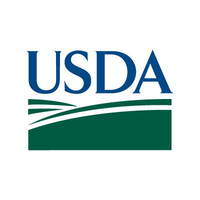 Here (click) is the most recent Vesicular Stomatitis Virus (VSV) situation report from the USDA.
It includes a report of the first diagnosed case of Vesicular Stomatitis Virus in the U.S. for 2019. Also, here (click) is a link to the USDA webpage that has additional information and resources.
Anyone seeing vesicular lesions should report them immediately to the State Veterinarians office or the Veterinary Services office.
---