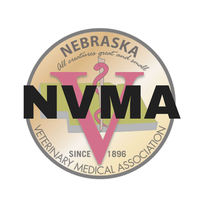 Your Nebraska Veterinary Medical Association (NVMA) membership renewal is vital because the Association ADVOCATES for you.
NVMA membership assures that you have a voice, that you will be heard and that we have your back. The NVMA works unceasingly to improve and strengthen its membership base. Financial resources help drive this improvement.
NVMA members who have renewed their memberships for 2018 qualify for the member discount on the NVMA Annual Conference registration fee. (Renew here). After you renew your membership for 2018, your email renewal receipt will include the promotional codes you need to register for the conference at the member discount price. (The conference registration page is here). Register before December 10 and get the early registration discount in addition to the member discount.
Those who wish to pay for more than one NVMA membership with a single hard-copy check may download and print out a membership renewal form here.
---
Get Answers to Your Prescription Drug Monitoring Program Questions
The NVMA Prescription Drug Monitoring Task Force wants to know what questions you have about the Nebraska Prescription Drug Monitoring Program for veterinarians.
The program will require veterinarians to begin reporting on July 1, 2018. The PDMP Task Force plans to get answers to your questions and prepare a Frequently Asked Questions (with answers) document for the use of veterinarians in the state.
Use this form to send your question or questions to the Task Force, and look for the FAQ document in advance of the implementation of PDMP reporting for veterinarians.
---
Click here to sign up for SMS text notifications on all new NVMA@Work posts and other info from the NVMA.
---