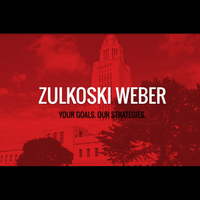 The Nebraska Legislature has concluded its first month of session. With more than a quarter of the legislative days behind us and two of six weeks of committee hearings complete, much work remains. The big-ticket items—including property tax relief and business tax incentives—are still awaiting action as the body slowly works its way through consideration of 2019 carry-over legislation.
This week the Health and Human Services held its hearing on Senator Kolterman's LB922 to require electronic prescriptions for controlled substances. The bill exempts veterinarians, and there was absolutely no mention of veterinarians at the hearing. The bill was supported by chain pharmacies and NeHii, who touted the safety and security benefits of e-prescriptions. Senator Kolterman offered an amendment that would require prescribers to report all e-prescriptions for controlled substances to NeHii. The NMA and Nebraska Dental Association opposed the bill, saying e-prescribing should remain a choice and not be mandated. They also strongly opposed the amendment, which would be a further mandate. DHHS opposed the bill, urging the committee to remove the waiver provision in the bill. The Nebraska Pharmacy Association was neutral, noting that members were split on the bill.
Please let us know if you have questions about any of the bills in your linked chart.
Have a great weekend,
Michelle and Katie
---