Three (3) scholarships, $ 5,000 each, will be paid to successful applicants. Applications may be submitted starting February 1 and must be submitted no later than March 2, 2020.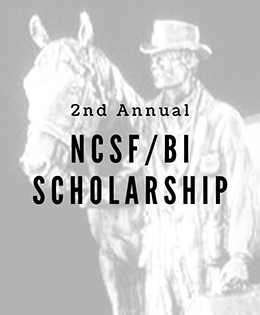 Eligibility:
Senior student, on track to graduate in May of 2020 from an accredited Veterinary College

Applicant is a Nebraska Resident, and graduate of a Nebraska High School

Applicant has a cumulative professional school GPA of 3.0 or greater

Applicant has accepted a contract or has a contract pending with a Nebraska practice that is either a food animal practice or mixed animal practice that is predominantly food animal.

The job description must stipulate that the applicant will primarily be practicing food animal medicine and surgery.
Application:
1.       Applicant must print, and then complete the letter of intent, date, sign and mail it to:

 NVMA Centennial Scholarship Foundation, Inc,

 PO Box 296

Alliance, NE 69301
Letter must be postmarked no later than March 2, 2020
Click for a downloadable letter of intent
2.      Employer must write a letter certifying applicant's employment and verify that the practice profile is predominantly large animal.  Letter to be mailed to the Foundation at the above address.  Click for downloadable employment verification letter

3.      The student must complete the online application form and submit it electronically no later than March 2, 2020. Click to access application form
4.      The application form requires three references to complete online recommendation forms. Click to access recommendation form
Selection:
            Recipients will be selected by the Foundation's Scholarship Committee