NCSF Fall Scholarship Recipients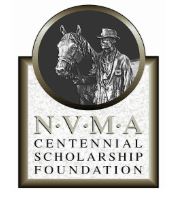 The NVMA Scholarship Committee, under the Chairmanship of Dr. Theresa Kelliher, has released the 2019 fall scholarship awards.  Eighteen qualified applications were received and evaluated by the committee and $23,000 ($ 21,300 from the Foundation, $1,700 from the Person Fund administered by the NVMA) was awarded.  Some students were awarded two scholarships; the average award was $1,277.
This year's recipient list includes three seniors, seven juniors, and eight sophomores.  All but one is enrolled in the UNL/ISU 2+2 program and the remaining student attends Oregon State University in Corvalis, Orgeon. The scholarship recipients:
Carrick Perlinger
Jeremy Brozek
Jais Ford
Aaron Colwell
Katie Michel
Josh Payne
Samuel Rogge
McKenzie Beals Weber
Elisabeth Forker
Bailee Porter
Hannah Kunzman
Katie Griger
Jasmine Hanson
Kim Spartz
Emily Gray
Corey Miciunas
Elise Jane Brower
Mathila Noronha
The Board of Directors offers their congratulations to these hard-working and talented individuals.
The Board would also like to express their sincere appreciation to those donors who make those scholarships possible:
The Bronze Scholarship ($ 4000 award to the top ranked scholar)
Dr. & Mrs. C.R. Johnson
Auxiliary Scholarship (2)
Dr. Bob Essig Memorial Scholarship
Dr. & Mrs. Oliver Grace Memorial Scholarship (2)
Francis L. and Rosemary (Kramer) Neumann Scholarship
Dr. Jack Anderson Memorial Scholarship
Rhoades Family Scholarship
Dr. Al Doster Scholarship
Dr. John and Donna Cerny Memorial Scholarship
Dr. Rex Emery Memorial Scholarship
Bronze #2 Scholarship
Bohmont/Schuyler Veterinary Clinic Scholarship
In addition to those endowed scholarships listed above, a one-time memorial scholarship was awarded in the names of each of the following:
Donna White
Dr. Jim Butler
Dr. James Edwards
Dr. Jim Stava
Dr. Richard Bair
Dr. Robert Lewis
Dr. Darlan Rezac
Liam Fitzwater
Nicholas Pachta