Tuesday, June 11
Breaks are at 10 a.m. and 3 p.m.
Small Animal | 8 a.m. - Noon and 1:30 p.m. - 5 p.m.
TOPIC: Emergency and Critical Care for the General Practitioner
These lectures are intended to give participants a thorough review of the management of common emergency and critical care cases. The use of videos will give participants a 'real life' experience in a lecture format. Topics will include general principles of shock and fluid therapy, trauma, and respiratory emergencies.
SPEAKER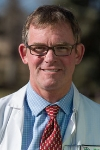 Tim Hackett, DVM
Title: Professor of Emergency/Critical Care and Associate Dean of the Veterinary Health System
Address: Department of Clinical Sciences, Colorado State University City, Fort Collins, CO 80523
Email: Tim.Hackett@ColoState.edu 
Dr. Hackett's DVM was from Colorado State University in 1989. Internship in Los Angeles, a year in practice and an Emergency/Critical Care residency also at CSU. On faculty at CSU the past 24 years where he is professor of emergency/critical care and the Associate Dean of the Veterinary Health System.
Large Animal | 8 a.m. - 10 a.m.
TOPIC: Veterinary Topic Presentation-UNL Students
SPEAKERS
Adam Bassett
Title: Evaluating the epidemiology and management of bovine congestive heart failure
Dr. Adam Bassett was raised in Lincoln, NE and developed a passion for horses, cattle, agriculture, and science
at an early age. He completed his undergraduate education at Hastings College in 2012. He then studied
veterinary medicine in the UNL-ISU Professional Program in Veterinary Medicine (2+2 Program), graduating in
2016. After a brief time practicing in Ohio, he returned to Nebraska to complete a master's degree in
epidemiology at the Great Plains Veterinary Educational Center located in Clay Center, NE. Upon completion of
his master's program, Dr. Bassett will be joining Oklahoma State University as a dual resident/PhD student in
theriogenology. His primary areas of interest are reproduction, genetics, epidemiology, and preventive
medicine for both horses and beef cattle.
Jaden Carlson
Title: Herd-level surveillance techniques for Bovine Viral Diarrhea Virus (BVDV)
Jaden Carlson grew up on a small cow-calf operation in Pipestone, Minnesota. She graduated with a Bachelor of Science degree in Microbiology from North Dakota State University in May of 2017. She is currently finishing her Master of Science degree in Veterinary Sciences at the Great Plains Veterinary Educational Center through the University of Nebraska-Lincoln. This fall, Jaden will start her PhD program in Integrative Biomedical Sciences through UNL, focusing on Bovine Congestive Heart Failure.
Caitlyn Deal
Title:  Characterization of Multidrug Resistant Histophilus somni Associated with Bovine Respiratory Disease
My name is Caitlyn Deal, and I graduated UNL with a bachelor of science in veterinary science this May. I grew up in Sidney, NE on a ranch with my family and have pursued veterinary medicine from a very young age. I currently work at the Nebraska Veterinary Diagnostic Center in Lincoln and the Nebraska Memorial Stadium during the school year and also work at Flatwater Veterinary Clinic in Bridgeport, NE during school breaks. I will be attending the UNL-ISU Professional Program in Veterinary Medicine this fall.
Matt Hille
Title:  Current and Emerging Understanding of Bovine Pinkeye: implications for prevention, treatment, and diagnostics
Matt Hille is originally from North Platte, Nebraska.  He earned his B.S. and M.S. degrees from the University of Wyoming in 2008 and 2010.  He completed his DVM through the UNL/ISU PPVM program in 2014. Matt has practiced 100% beef cattle medicine (feedlot and cow/calf) in south central South Dakota for 4 years. He is currently an anatomic pathology resident at the Nebraska Veterinary Diagnostic Center and a PhD student within the School of Veterinary Medicine and Biomedical Sciences.
Large Animal | 10:30 a.m. to Noon
TOPICS: Conducting Feedyard Assessments; Transportation Quality Assurance (TQA)
SPEAKERS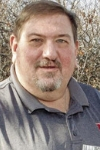 Rob Eirich
Title: Associate Extension Educator
Address: P.O. Box 830908, C203 ANSC, Lincoln, NE 68583-0908
Email: reirich2@unl.edu
Eirich is an Advocate for Agriculture with a strong passion for the beef community and is committed to build consumer confidence in the food system (production, processing, distribution, consumption and waste management).
Rob recieved a Bachelor of Science from the University of Wyoming and a Master of Science from the University of Nebraska-Lincoln.
Before coming to the BQA position, Eirich worked at Eastern Wyoming College at Torrington, Wyo., for four years as animal science instructor and coach of the livestock judging team.  Before that, he was an Extension Educator at UNL in Panhandle District in several counties.  His agricultural experience includes about 14 years with Eirich Brothers, a diversified crop and livestock operation and seeds dealer at Bayard, some of that time as a partner.  He also was a feedlot foreman at Brush, CO.
He works to incorporate background, education and experiences into my teaching style.  Eirich believes in developing agriculture's future leaders through strong education and lifelong learning.
Dr. Jeff Fox
Lunch | Noon to 2 p.m.
Large Animal | 1:30 p.m. - 3 p.m.
TOPIC: Practical Veterinary Medicine for Cow-Calf Operations
SPEAKER
Travis Van Anne, DVM
Title: Self-employed, mixed animal practice
Address: Gering, Nebraska
Email: 
1995 Graduate of UNL, 1999 Graduate of KSU, Veterinary School, 2004 Grad of MARC, Beef Prod. Manage Series.
1999-2008 Mixed animal practice, focusing on larger scale cow/calf, sale barns and feedlot consulting.
2008 to 2018, Boehringer Ingelheim, Key accounts for US then transitioned to Professional Service Veterinarian for the Mt. West States.
Large Animal | 3:30 p.m. - 5 p.m.
TOPIC: Mineral Metabolism in Cattle -- Overview of single use, pulse dose trace mineral products to improve cattle status, ways to overcome variability in mineral status of animals and replenishment strategies in times of deficiency.
SPEAKER Presented by Multimin, USA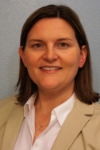 Stephanie Hansen, PhD
Title: Associate Professor, Beef Feedlot Nutrition
Address: 1221 Kildee Hall. Iowa State University Ames, Iowa 50011-3150
Email: slhansen@iastate.edu
Stephanie Hansen is an Associate Professor in Beef Feedlot Nutrition at Iowa State University. Her research is focused on refining the roles of trace minerals and vitamins to improve cattle performance and producer profitability. She teaches advanced animal nutrition and graduate courses in vitamins and minerals and ruminant nutrition.
Dinner | 6 p.m.
Legacy of the Plains Museum * Smoked brisket sand, pot salad, baked beans, tea/lemonade, brownies *  $13 per person.
Wednesday, June 12
Small Animal | 8 a.m. - Noon
TOPIC: Canine Respiratory Disease
Canine Chronic Bronchitis and Bronchomalacia (8:00 – 9:00)
Chronic bronchitis (CB) is the most common chronic respiratory impairment in dogs. The cascade of events leading to CB, if left untreated, results in a cycle of chronic inflammation, chronic cough, copious mucoid airway secretions, and decreased mucociliary clearance.  This session will focus on the diagnostic approach and therapeutic management of the patient with chronic bronchitis, including identification and management of late-stage complications.
Canine Infectious Respiratory Disease Complex (9:00 – 10:00)
2019 Update on Canine Influenza Virus in North America (10:30 – 12:00)
The objective of these presentations is to provide an update on our current understanding of the interactions between the canine immune system and the classical and emerging respiratory pathogens underlying this disease complex. We will first review the components of the intact mechanical, innate, and adaptive canine respiratory immune system in health.  We will discuss the mechanisms by which primary respiratory pathogens, like Bordetella bronchiseptica, and Mycoplasma cynos, can evade or bypass the immune system. We will provide an extensive review of the current state of Canine Influenza Virus in North America. Finally, we will highlight strategies to effectively treat and prevent CIRD.
SPEAKER Presented by Zoetis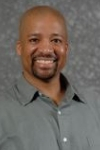 Stephan Anthony Carey, DVM, PhD
Certification: DACVIM (SAIM)
Title: Assistant Professor
Address: Department of Small Animal Clinical Sciences , Michigan State University, 736 Wilson Road, Room D-208 East Lansing, MI 48824
Email: careys@cvm.msu.edu
Dr. Stephan A. Carey is an assistant professor of small animal internal medicine in the College of Veterinary Medicine, and an investigator with the Center for Integrative Toxicology and Pathology, both at Michigan State University.
Dr. Carey completed his undergraduate training in Biological Anthropology at Duke University, and obtained his Doctor of Veterinary Medicine from the University of Wisconsin-Madison. He completed a Small Animal Rotating Internship and residency in Small Animal Internal Medicine, both at Michigan State University. After his clinical training, he obtained his PhD in Comparative Medicine and Integrative Toxicology, also from Michigan State University.
Dr. Carey is the President of the Veterinary Comparative Respiratory Society, and is an ad hoc reviewer for the Journal of Veterinary Internal Medicine, The Veterinary Journal, The Canadian Veterinary Journal, Tox Path, and The American Journal of Physiology.
His clinical interests include canine and feline upper and lower airway disease, infectious respiratory disease, and evaluation of the role of environmental exposures on companion animal airways.
His research interests are directed toward the investigation of comparative lung and nasal structure and development, and on the effects of environmental exposures on the developing respiratory system of children and pets. His research group has published numerous peer- reviewed scientific journal articles, book chapters, and proceedings.
Dr. Carey's family includes his wife of 23 years, Regina; their three children, Daria, Sophia, and Harrison; and their dogs, Molly and Bear.
Large Animal | 8 a.m. - Noon
TOPIC: Practical Problem Solving for Practitioners using Systems Thinking
SPEAKERS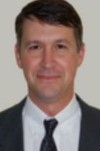 Craig Payne, DVM
Title: Coordinator | Veterinary Medicine Extension and Continuing Education
Address: A331 Clydesdale Hall, Columbia, MO 65211
Email: PayneCA@missouri.edu
Craig Payne received his DVM degree from the University of Missouri-College of Veterinary Medicine in 1993. Upon graduation he practiced at the Animal Medical Center in Marshfield, MO for one year before moving to Sedalia, MO where he became a partner at the Sedalia Veterinary Center. He practiced in Sedalia until 2005 at which time he moved to Kingsville, TX where he pursued an MS degree in Agribusiness from the King Ranch Institute for Ranch Management at Texas A&M – Kingsville. After completing his MS degree in 2007, Craig accepted a position as an extension veterinarian for the University of Missouri and is currently the Director of the Department of Veterinary Extension and Continuing Education at MU-College of Veterinary Medicine.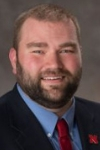 Brian Vander Ley, DVM
Title: Veterinary Epidemiologist and Assistant Professor
Address: Great Plains Veterinary Educational Center. P.O. Box 148, 820 Road 313, Clay Center, NE 68933-0148
Email: bvanderley2@unl.edu
Education:
DVM 2008 Iowa State University
PhD 2012 Iowa State University, Veterinary Microbiology and Preventive Medicine
Diplomate of the American College of Veterinary Preventative Medicine 2013
University responsibilities: My responsibilities include engaging in research and extension outreach activities to benefit livestock producers and veterinarians as well as veterinary student education.
Professional interests: My primary interest is to enhance beef cattle production sustainability by improving animal health and performance at all levels of production. My research is focused on bovine respiratory disease, developmental programming, and preventative health measures in beef cattle.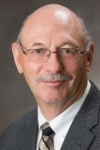 Dale Grotelueschen, DVM
Title: Director and Professor
Address: Great Plains Veterinary Educational Center. P.O. Box 148, 820 Road 313, Clay Center, NE 68933-0148
Email: dgrotelueschen@unl.edu
Education:
DVM 1974 University of Missouri
MS 1992 Colorado State University, Clinical Sciences
University responsibilities: Responsibilities include administration as well as commitments to extension outreach, teaching and research.
Professional interests: Primary interests include beef cattle health systems management, diagnostic investigations, agricultural stewardship, beef quality assurance, neonatal calf diarrhea, bovine viral diarrhea, and factors influencing feedlot and cow/calf morbidity and mortality.