The NVMA Newsletter
January-March 2019
Training Opportunity
On June 4th & 5th USDA APHIS Veterinary Services (VS) is conducting a Foreign Animal Diseases Diagnostician Refresher Training Course at the UNL Veterinary Diagnostic Center in Lincoln.  VS would like to make available two positions to NVMA members to attend this training.  There is no cost for the training, but the NVMA members would be responsible for their own expenses for travel, housing and meals. If you are interested in participating in this training, email (dmichel@nvma.org) or call ( 402-463-4704 ) NVMA Executive Director Dina Michel before March 1.
Legislative Bills of Interest
Thank You for an Amazing Year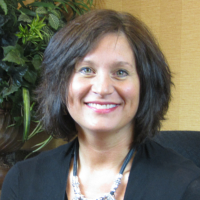 Victoria J. Winfield, DVM
NVMA President
Hello again!  This past year has gone by so quickly, I can hardly believe I am writing my final newsletter article to you. The biggest change veterinarians in Nebraska faced in 2018 was the reporting of opioid dispensing. In the beginning, there were only a handful of clinics and veterinarians registered and reporting, but it didn't take long for all of us to rise to the challenge and represent our profession as the kind, compassionate, caring group of individuals we are.  
This past year I had the opportunity to help welcome more very talented individuals to our profession at the graduation ceremonies for Curtis and Iowa State, as well as being invited to be a part of the white coat ceremony last fall.
The NVMA Board has been a wonderful group to work with this last year, with excellent attendance and great conversation at our four meetings.  Thank you to all of the veterinarians and technicians who took time from their busy lives to volunteer and serve on the Board!
During the year, we worked on writing job descriptions for the Committee Chairs and other NVMA positions, considered a VMA sponsored health insurance program to help veterinarians and their staff members afford the rising costs of health care, voted to expand the scope of the Practice Act Task Force to include a review of the regulations governing veterinary medicine and surgery, continued the Power of 10 academy for veterinarians and technicians, and are considering the best evaluation system for our amazing Executive Director.  
In closing, I would like to congratulate Dr Steve Krull on being voted by his peers to represent our great profession for the next four years, and welcome Dr. Larry Henning from Gretna as the 2019 President for the NVMA.  
Thank you all for the opportunity you have afforded me to serve our profession and our members.  See you all at the summer meeting!
Memorial Notices
Donna Jean White
Donna Jean White, 84, wife of NVMA Life Member R. Gene White, DVM passed away November 30, 2018.
The funeral service was Wednesday, December 5, 2018 at Roper and  Sons Chapel, 4300 'O' Street, Lincoln.
Memorials may be sent to Roane County College Scholarship Foundation, Inc., 804 Summit Street, Spencer, WV 25276.  Please specify for Donna White Memorial.
Cards may be sent to R. Gene White, DVM, 1320 Twin Ridge Road, Lincoln, NE 68510.
LVT Temporary Licensure
Veterinary Technician (Temporary)
A temporary license may be granted for no more than one (1) to a person who has graduated from an AVMA  accredited Veterinary Technician School or program, pending the results of a passing score on the Veterinary Technician Examination (VTNE). 
In order to receive a temporary license the technician needs to go through the application process.  This process does take time so be sure to get the application in as soon as possible.
Deadlines for AVMA Opportunities
A reminder of the important deadlines related to AVMA volunteer opportunities:
February 15 is the deadline for receipt of nominations to serve on the Council on Education (COE).
February 15 is the deadline for receipt of nominations to serve on the Committee on Veterinary Technician Education and Activities (CVTEA).
March 8 is the deadline for receipt of nominations to serve on an AVMA committee or as a liaison.
April 1 is the deadline for receipt of all council nominations (with the exception of the Council on Education, which are due by February 15).
The lists of open positions and corresponding nomination forms are available by clicking here.
If you have any questions or would like to learn more about a specific entity, please contact OfficeEVP@avma.org.
Occupational Injury Survey
From the project lead at the Minnesota Department of Health:
We are currently conducting a nationwide survey of veterinary support staff (veterinary technicians/technologists/nurses, and assistants) to document the prevalence of large animal occupational injuries and identify current practices, use of personal protective equipment, and safety training. The data collected will also be utilized to identify ways to improve safety practices and behaviors. This survey is completely anonymous and participation is voluntary. If you previously or currently work as a large animal veterinary technician/technologist/nurse or an assistant, we ask you to please take 10 minutes of your time to share your experiences. They will help us gather more insight into important issues are that are negatively affecting our profession. Click here to begin the survey.
Hill's Voluntary Recall
This information is related to a voluntary recall of certain types of Hill's Pet Nutrition canned dog food due to potentially elevated levels of Vitamin D. No dry foods, cat foods, or treats are affected.
Hill's Pet Nutrition learned of the potential for elevated vitamin D levels in some of its canned dog foods after receiving a complaint in the United States about a dog exhibiting signs of elevated vitamin D levels.  An investigation by Hill's confirmed elevated levels of vitamin D due to a supplier error. Click here for details about the recall.