The NVMA Newsletter
July - September 2019
Disaster Recovery Assistance
The Nebraska Veterinary Medical Association has received donations of $10,000 from AVMF and $1,000 from the Minnesota Veterinary Medical Association to aid with relief efforts following the spring blizzard and the ongoing flooding in Nebraska. NVMA members who have been affected and need funds to help recover should contact NVMA Execxutive Director Dina Michel at (402) 463-4704 or dmichel@nvma.org.
New NVMA Members: Please Get Involved!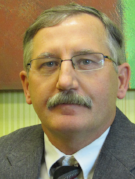 Larry Henning, DVM
NVMA President
I can't believe it's already July and the year is more than half over.  It's been a very memorable spring and early summer. The farmers have had a tough time getting their crops in the fields with all the rain we've had.  
I would like to welcome all the new NVMA members and encourage all of you to get involved. There are many committees that could use your time and effort. The CE committee is already preparing for the winter meeting in Lincoln.  
After much hard work, the NVMA is proud to offer the Health and Wellness benefit solutions for Nebraska veterinarians and their clinics. Current NVMA members are eligible to enroll in this health and wellness plan.  We are excited to partner with Kaw Valley Insurance Inc. to be able to offer this much-needed benefit. 
The much anticipated adjournment of the Nebraska legislature has occurred. LB 61, which updates rabies statutes to better align with current science, passed. Bills to impose sales tax on veterinarian services and eliminate sales tax exemptions are still in committee. LB 659 to remove cannabidiol oil from the list of controlled substances is also still in committee. The NVMA formed a new ad hoc committee to deal with telemedicine and how it will affect our profession. The legislative committee anxiously awaits the next legislative session.  
My wife and I enjoyed attending the the UNL 2019 Veterinary Medicine Honors and Awards Banquet in April. I was proud to represent the NVMA at the graduation program for Veterinary Technicians at Curtis, Nebraska. I truly appreciate the warning ticket for slightly speeding on my first trip ever to Curtis. I had no idea it would take me that long to get there. It was also an honor to speak at the graduation breakfast honoring the 2019 graduating Nebraska veterinarians in Ames, Iowa.  
Tonight, we received the news of another grandchild on it's way!  Please take time to recognize and enjoy the blessings in your life.  Life is a blessing.
Memorial Notice
Francis "Frank" Knowles
Francis "Frank" Knowles, 88, father of NVMA Past President Dr. Ann Kramer of Columbus, NE, died March 30. Memorial services were held in the chapel at Vicar's Landing, 1000 Vicar's Landing Way, Ponte Vedra Beach, Florida on Saturday, April 13 at 3 p.m.
Charles is survived by his children Ann Knowles Kramer (Jim), Jeanne Knowles Townsend (Tom), Marilyn Knowles Milley (Ethan), daughter-in-law Kim Knowles.
Condolences may be sent to: Dr. Ann Kramer, 2278  39th Avenue, Columbus, NE 68601.
Memorial contributions may be made to Palms Presbyterian Church, 3410 3rd Street S., Jacksonville Beach, FL or Pianos for People, 3138 Cherokee Street, St. Louis, MO 63118.
Register Now: Emerging and Exotic Diseases of Animals Online Course
The Emerging and Exotic Diseases of Animals (EEDA) online course will be offered for continuing education (CE) beginning July 31, 2019. The course covers the causes and consequences of foreign animal diseases (FAD), how FAD's are transmitted and introduced, the entities involved in a response to a FAD outbreak, what to do if a FAD is suspected, how veterinarians can be involved in a FAD response, and effective communication strategies. In addition to veterinarians, the course is suitable for veterinary technicians or other individuals interested in high consequence animal diseases and the response to those diseases.
Components of this course make up the USDA APHIS' Initial Accreditation Training and are used at all U.S. veterinary schools. The course is an excellent refresher for veterinarians and veterinary technicians, animal health industry employees and government officials interested in high consequence animal diseases and the response to them. A recommended weekly schedule is provided, but participants can work at their own pace and complete the assignments based on their schedules. The course will remain open through October 30.
Cost to take the course is $250. Participants can earn up to 46 credits of CE through RACE (Registry of Approved Continuing Education of the American Association of Veterinary State Boards) for veterinarians or veterinary technicians.  A CE certificate is issued for each week of completed work (7-8 CE units per week, up to 46 for the entire course). Participants receive the Transboundary and Emerging Diseases of Animals textbook, a $75 value (if outside the U.S. additional fees apply to cover shipping costs).
To find out more and register, visit http://eedacourse.org/
Veterinary Views is published quarterly by the Nebraska Veterinary Medical Association. 
---
IN THIS ISSUE:
ADVERTISERS