Speaker: Jane E. Sykes BVSc(Hons), PhD, DACVIM
Bio:
Jane Sykes is a Professor of Small Animal Medicine at the University of California, Davis School of Veterinary Medicine with a special interest in small animal infectious diseases. She obtained her veterinary degree and PhD in veterinary microbiology at the University of Melbourne in Australia, and her residency in small animal internal medicine at the University of Minnesota. She is Board-Certified in the American College of Veterinary Internal Medicine in 2001, and joined the faculty at UC Davis in 2002. She has coauthored more than 100 peer-reviewed publications, is the editor of the Elsevier textbook "Canine and Feline Infectious Diseases" and is currently also editing Greene's Infectious Diseases of the Dog and Cat. She co-founded the International Society of Companion Animal Infectious Diseases (ISCAID), was the first President of that Society, and is currently Secretary-Treasurer of ISCAID. She was President of the ACVIM Specialty of Small Animal Internal Medicine from 2012-2015, and is currently Associate Editor (Infectious Diseases) of the Journal of Veterinary Internal Medicine. Her research interests currently include antimicrobial drug resistant bacterial infections, blood-borne infectious diseases and deep mycoses, especially cryptococcosis and coccidioidomycosis. She is currently Chief Veterinary Medical Officer of the UC Davis William R. Pritchard Veterinary Medical Teaching Hospital.
Topics:
Lecture #1 Canine Leptospirosis: A New Era of Diagnosis and Prevention
Description:
This presentation will review updates on the epidemiology, diagnosis and prevention of leptospirosis in dogs
Lecture #2 Practical Guide to Interpretation of Antibiotic Susceptibility Test Results
Description:
This presentation will use case examples to illustrate how practitioners can optimize antibiotic therapy for their patients using susceptibility test result information
Lecture #3 Infectious Causes of Anemia
Description:
This will be a case-based approach to infectious causes of anemia in dogs and cats.
Lecture #4 Antimicrobial Use Guidelines for Treatment of Urinary Tract Infections in Dogs and Cats
Description:
This lecture will use case examples to illustrate the updated ISCAID guidelines for treatment of UTIs in dogs and cats
Lecture #5 Feline Retrovirus Infections: What's New in Diagnosis and Prevention?
Description:
Case examples will be used to illustrate new principles of diagnosis and prevention of retrovirus infections in cats
Register Now!
Or paste this link in your browser's address bar: http://www.navmonline.org/events-2/#!event/register/2018/3/4/ce-event-infectious-diseases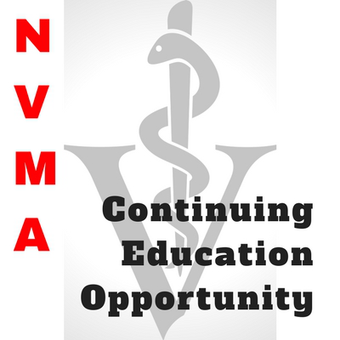 3321 S 72nd St, Omaha, NE 68124, USA