Licensed Veterinary Technician - Emergency & Critical Care
We have been a leader in small animal specialty medicine in Nebraska, Northern Kansas, South Dakota, and Western Iowa for the last decade! Our team includes board-certified specialists in internal medicine (3), Surgery (1), Emergency and Critical Care (2); we also have independent contractors in Cardiology (1) and Diagnostic Imaging. We also have an Emergency Department that operates 24/7/365, and we have an active internship program. All of our doctors enjoy teaching, and love to collaborate to provide stellar patient care and client service.

We are currently undergoing an exciting expansion project. Our new 17,000+ sq. ft. facility will feature 11 exam rooms, 4 operating theaters, a dedicated ICU with telemetry and long-term mechanical ventilation capabilities, and comprehensive in-house laboratory equipment. We also have ultrasonography, video rigid and flexible endoscopy, Stryker laparoscopy/arthroscopy tower, Imex fixator system, Synthes plating system, Ligasure, TA stapler, digital radiography, fluoroscopy, helical computed tomography, and on-site magnetic resonance imaging. An incomparable team of licensed veterinary technicians, veterinary assistants, and client service representatives supports our veterinarians.

Omaha is a progressive and vibrant metropolitan area that is future-focused but firmly rooted in a heritage of hard work and hospitality. The greater Omaha region boasts a combined population of more than 925,000, and the community's most prized assets are the people who help it grow and prosper. Omaha boasts a diverse economy supported by several industries and influenced by its geographical location on the Missouri River that earned the city its historical title of "Gateway to the West." There are eleven colleges and universities among Omaha's higher education institutions, including the University of Nebraska at Omaha and Creighton University. Omaha was #25 on Forbes Best Places for Business and Careers, and has a cost of living 9.7% below the national average.

Nebraska isn't just a fly-over state – it's the Heartland's hidden gem! In most places around the world, people may find it a bit strange if someone on the street or at the store strikes up a conversation with them while they're going about their daily business. In Nebraska this isn't the case! The epitome of Midwestern friendliness, a Nebraskan can walk into a room and instantly become friends with everyone. Nebraska Cornhuskers football is basically a state religion. On game day, Memorial Stadium in Lincoln becomes the third largest city in Nebraska with over 90,000 cheering fans. The Cornhuskers have been one of the most dedicated fan bases for over half a century, and it should come as no surprise a baby Cornhusker's first words are usually "Go Big Red!"

Omaha

21 Feb 2019

30 Sep 2019

22 Apr 2019

Call 402.614.9000 for more information or click the link below.
Apply Now
Login to Post a Job
Employer
VCA Midwest Veterinary Referral & Emergency Center
Nebraska's premier veterinary specialty & emergency hospital - where your pet's health is our top priority and excellent service is our goal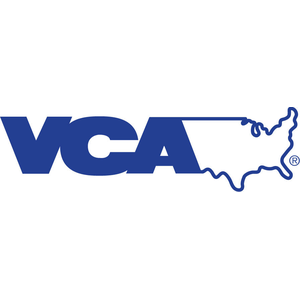 Learn more